BYU sure to gain from the Big XII expansion
22 Friday Jul 2016
The Big XII has decided to expand. They are investigating teams. Many fans of BYU are hopeful that the expansion will include them. However, there are many teams that could get an invite, and the Big XII is only going to choose two to four teams. Based on statistics (see them at https://www.byutobig12.com), BYU would be in the top half of the Big XII conference in many ways. They would also be the number 1 choice in many ways. Inviting them might seem like a no-brainer to many, but that doesn't mean an invite is coming. BYU could benefit big with an full Big XII invitation. They also benefit the Big XII in return, though BYU would get the most out of the deal.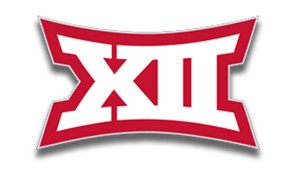 If a Big XII invite doesn't happen, it doesn't mean BYU completely loses out. They might not get much, but they get something. Of course, with an invite, BYU stands to gain plenty.
There are four possible options and each come with increasing levels of benefits:
BYU is not invited to the Big XII.

There are many reasons to keep BYU. Most of them, most people wouldn't like to admit. It may happen. The Cougars may be snubbed.

At first, it seems that BYU gets nothing if this happens. However, the Big XII is likely to invite two to four teams from the group of 5. All of these teams will be elevated. They will have to convert into Power 5 teams. If BYU is not one of them, the Cougars still can benefit. What does BYU get? Two things:
First, schedule shakeups could lead to independent BYU rescuing some schedules in an effort to get better quality games in the near future.

Second, it isn't much, but there will be four more Power 5 teams that need a preseason game against a Power 5 qualifying foe, and BYU is considered a Power 5 qualifying foe, trying to improve their schedule.

BYU gets a Notre Dame-ACC-like deal with the Big XII.

This would be a great option for BYU and the Big XII. In fact, not taking into account money, but looking at BYU's goals and the how they align with the goals of the LDS Church, this could be perfect.

If the Big XII agreed schedule four or five games a year against the Cougars, BYU would have a huge relief in scheduling but still have the ability to schedule the other seven games all over the nation. The Big XII would get the benefit of more easily fulfilling the requirement of quality non-conference games. Also, the conference's non-conference schedule would be considered stronger than it is now.

BYUs other sports would stay in the WCC, but BYUs non-conference basketball strength of schedule would also benefit from the Big XII affiliation.

If the Big XII can't at least provide a four or five game a year affiliation, BYU needs to seek this type of affiliation with the B1G or the PAC12.

BYU gets a Football only invite. This is the most likely option. The Big XII will be cautious of the no-Sunday play issue. The no-Sunday-play is not really an issue, but the Big XII official might think it is. So they might invite BYU as a football only member. Football has no issues at all with no-Sunday-play as college football doesn't play on Sundays.

Over a couple years, the Big XII can invite BYU to attend a few Olympic sports events, the ones that actually play on Sunday, and see how it goes. They will see that there is very little problem and a couple years later, realize the issue is trivial and really a non-issue. After a number of years, BYU would get a full invite.

Also, in football BYU would get a benefit in recruiting, average yearly strength of schedule, and more. Just because they are invited as a football only member doesn't mean that deals for games in basketball and other sports can't be made, improving the non-conference strength of schedule of BYU basketball and other sports.

BYU gets a full invite.

There is no question that this is the best option monetarily for BYU sports. It is also a very good option for the Big XII. The Big XII acquire a national brand, a team that is top 30 football in attendance on average and top 15 in Basketball attendence (#14 in the 2015/2016 season).

BYU has more to offer than just the Utah market, too. It has a nationwide following due to its LDS Church affiliation. Also, when BYU plays away against good teams, the attendance for that game is usually significantly higher than the opponents average. Because of this, BYU already has enough clout to get its own ESPN contract as an independent. Based on TV ratings, BYU may be underpaid by ESPN, which means their next contract could be as much as double their current contract. It is hard to know the details as BYU is a private school and doesn't release it, and ESPN hasn't either. But based on estimates and BYU could pull 15 million a year in football without the Big XII if their ESPN contract doubles. That might not be the same as the rest of the Power 5, but it is about triple the top paid Group of 5 team.

A full invite gives BYU a confirmation on what it already has. BYU is a Power 5 team. The Power 5 conferences consider BYU them a Power 5 qualifying opponent for out-of-conference games. However, despite that, some would still pull the "Not and official Power 5 team" card if BYU had a special undefeated season and use that claim to keep them out of the playoffs.

BYU would get a huge benefit in recruiting for all sports and an increased average strength of schedule from year to year in all sports.
Let's talk about some of the ways BYU would benefit from a Big XII invite, focusing on Recruiting, Strength of Schedule, Bowls, and the College Playoff.
Recruiting
Recruiting for BYU is hard, being a Mormon school that fully enforces an honor code that prohibits premarital sex. However, some notable football stars in BYUs history weren't affiliated with the Mormon religion and were still welcomed by fans. Jim McMahon, Ty Detmer (now back as the Offensive Coordinator) to name two. In Golf, BYU's Mike Weir, unaffiliated with the LDS Church, won the 2003 Master's. With a Big XII affiliation, more recruits unaffiliated with the Mormon religion would be willing to take a chance on BYU, despite the honor code. BYU could ease up on the honor code for students unaffiliated with Mormonism, but such a double standard would create its own problems and might not be better.
BYU also loses many quality Mormon recruits to Power 5 schools, and I'm not just talking about Utah. Mormon recruits can be found on Power 5 teams across the nation. Arizona and California have high Mormon populations and Mormons are found on Power 5 teams throughout the nation. Not all Mormons want to attend BYU. However, for many the deciding factor between their chosen school and BYU was that their chosen school as a Power 5. Were BYU also Power 5, BYU would have been their choice.
BYU may not need the Big XII for better recruiting. BYU just needs to win. As independents, playing all over the country, their schedule is attractive to recruits. And they have done that. Winning 8 to 11 games every year for the past decade. However, they have lost five in a row to their rival Utah. If you don't think those Utah losses hurt recruiting, you don't understand BYU recruiting.
BYU Strength of Schedule
It is hard to imagine BYU's strength of schedule getting better than what they have this year (2016). The Cougars are touted as having a #15 ranked strength of schedule. They had a decently tough schedule last season, too. But on average, BYU's in strength of schedule has been ranked around 50. As independents, the strength of schedule in the latter part of the season has been difficult to come by. However, as evidenced this year, their scheduling has improved.
Still, BYU administrators puts a lot of work into scheduling. With a Big XII invite, the difficult independent scheduling goes away while maintaining a respectable strength of schedule.
TCU and Utah both had growing pains moving to a Power 5 schedule. It is expected that BYU will have some, too. However, they are already going through these growing pains as independents. Expect BYU to experience some of those growing pains this year, giving them a head start. If BYU were invited to the Big XII, they could start as early as next season. The strength of schedule would be right on par with this season's.
Bowl Games
Currently, BYU doesn't have a great bowl contract as independent. The Big XII bowl affiliations could be a huge improvement. BYU doesn't have to go undefeated to benefit. They just need to place in the Big XII's top four or five.
College Playoff
As for the college playoff, BYUs schedule is tough enough this year to claim the win and your in mantra. If any team in the nation has a strength of schedule ranked #15 and goes undefeated, they are in the playoffs, no questions asked. BYU included. To go undefeated with a strength of schedule of #15 is so impressive, that it would be impossible to keep such a team out.
But this season's schedule could go south quick. Last season's schedule was supposed to be a top 25 strength of schedule, but Nebraska went 6-7, Boise State didn't win the MWC, and the strength of schedule dropped. If BYU went undefeated, but their strength of schedule drops out of the top thirty, there is no way the voters put the Cougars are in the playoffs.
In an average year, an undefeated BYU would easily be excluded from the playoff. In the Big XII, an undefeated BYU would be in regardless of strength of schedule. So far, no undefeated Power 5 team has been excluded. With conference expansion, and a conference championship, the Big XII will no longer be the odd conference out.
However, we haven't had a year like 2004 when five teams were undefeated. If that happened and BYU was independent, they would be the first team left out. If that happened and BYU were in the Big XII, the team from the weakest conference or with the weakest non-conference schedule would be out.
The biggest gain for BYU is that in the Big XII, they could potentially crack the playoffs with 1 losses and perhaps even 2 losses. As an independent, BYU's chances of getting into the playoff with one loss would require a far-fetched scenario including two and three loss Power 5 conference champions. However in the Big XII, if BYU gets through a season with one loss and wins the conference championship. They have a legitimate shot at being included. With a national following and high profile ESPN personalities such as Steve Young touting BYU, they could make it in over another conferences 1 loss champion.
We haven't seen a two loss team in the playoffs yet, but it will happen because it is not just possible, it is probable. In fact, a two loss BYU team that wins the Big XII conference championship might have a better shot at the playoffs than an undefeated independent BYU.